Sold Out
Dell LED Monitor E2216H (1080p) Black Widescreen (22)
Dell LED Monitor
FHD Display (1080P)
22 Inches Display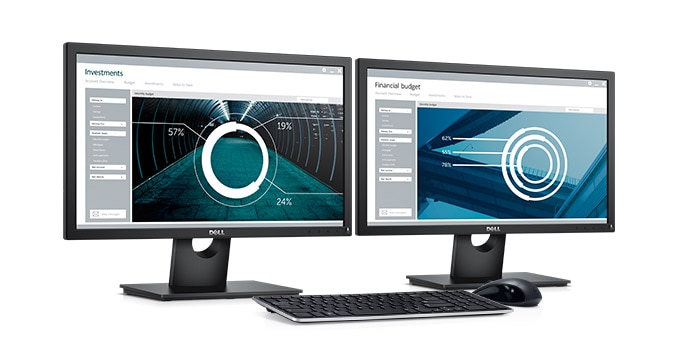 Everyday office essentials
Screen performance: View your applications, spreadsheets and more on 21.5″ inches of 1920×1080 Full HD clarity, with 16.7 million colours, a color gamut of 85 per centi and a 160° / 170° vertical / horizontal viewing angle.
Plug and view: Compatible with legacy and current PCs via VGA and DisplayPort connectivity.
Mounting option: Keep your desk clutter-free by mounting your VESA® compatible monitor on the wall or using the optional Dell Single Monitor Arm, detailed below.
Tilt at will: Work comfortably by tilting the monitor 5° forwards or 21° backwards.
Convenient controls: Easily access buttons for power, brightness, contrast and customisable preset modes. on the monitor's front panel.
---
Eco-conscious and reliable
Peace of mind included: Relax knowing that your Dell monitor comes with a 3-year Advanced Exchange Servicei within its 3-Year Limited Hardware Warranty.i
Reduced footprint: The Dell 21.5 Monitor features PowerNap technology that reduces screen brightness or puts the monitor in sleep mode when it's not in use.
Environment-friendly materials: Your new Dell monitor is made with arsenic-free glass and a mercury-free LED panel. Its circuit boards are made from brominated flame retardant (BFR)- and PVC-free laminates, and it has more than 25% post-consumer recycled plastics in its chassis.
---
Complete your Dell Monitor experience
Your Dell 21.5″ Monitor is just the start. Look for these great additions when finalising your purchase
Dell Single Monitor Arm – MSA14
Attach your monitor panels with a simple snap and enjoy the flexibility of an articulating Dell monitor arm.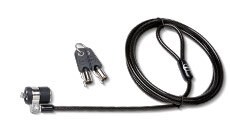 Dell Premium Lock – LP500
Protect your monitor with a super-strong carbon-tempered steel cable featuring a patented T-bar keyed locking mechanism.

---
Complete your Dell Monitor experience
Your Dell 21.5″ Monitor is just the start. Look for these great additions when finalizing your purchase
| | |
| --- | --- |
| Weight | 5 kg |
| brands | Dell |
| Warranty | 1 Year |
Buy Now !
Dell
Reasons to Buy from BrownBag.pk
آرڈر کرنے میں کسی بھی پریشانی کی صورت ہمیں واٹس ایپ پر میسیج کریں۔ ہمارا نمائیندہ خود آپ کا آرڈر نوٹ کرے گا۔
Fast and Reliable Shipping

We ship all our order in secure packaging withing 24 hours of confirmation.

ہم تمام آرڈر کنفرم ہونے کے بعد فوری کورئیر کے حوالے کر دیتے ہیں۔ جو دو سے پانچ دن میں بحفاظت آپ تک پہنچ جاتے ہیں۔

Best Customer Support

You can reach our customer service team 24/7 by phone, email , whatsapp and social media

ہماری کسٹمر سروس ٹیم ہمہ وقت آپ کی دسترس میں ہے۔ ان سے فون، واٹس ایپ، ای میل اور سوشل میڈیا پر بلا جھجک رابطہ کریں۔

Easy Returns

We offer 5 days hassel-free return policy that lets you shop at ease

ہماری 5 دن کی آسان ریٹرن پالیسی کی بدولت بے فکر ہو کر سامان خریدیں۔

Always Authentic

We only sell 100% authentic products with 5 days replacement warranty as per T&C*

ہماری تمام پروڈکٹ 100 فیصد اصلی اور معیاری ہوتی ہیں۔ اسی لیے ہم پانچ دن تک کی وارنٹی دیتے ہیں اپنی پالیسی کے مطابق۔

Cash on Delivery

Cash on Delivery is available all over pakistan even to the remotest places and villages.

تمام پاکستان میں کیش آن ڈلیوری کی سہولت مہیا کرتے ہیں۔ بے شک آپ کسی دور افتادہ گاوں میں بستے ہوں یا بڑے شہر میں۔ یہ سہولت سب کے لیے ہے۔

Digital Payments

We accept all major credit cards and digital wallets like Jazz Cash and Easy Paisa.

ہماری ویب سائیٹ پر تمام ڈیبٹ اور کریڈٹ کارڈ، جاز کیش، ایزی پیسہ اور بنک ٹرانسفر کے ذریعے ادائیگی کی جا سکتی ہے۔

Secure Shopping

Your data is always protected.

آپ کی پرائیویسی ہمارے لیے نہایت اہم ہے اور ہم آپ کے ڈیٹا کی حفاظت یقینی بناتے ہیں۔
Share This Product With a Friend!
Tags:
dell
,
led
,
monitor
,
e2216h
,
1080p
,
black
,
widescreen
,
22
,
b3
,
LED
,
LCD Monitors - Dell
,
LED
,
LCD Monitors - Dell