Sold Out
AOC GK500 Gaming Mechanical Keyboard with RGB Lighting
Specifications
AOC GK500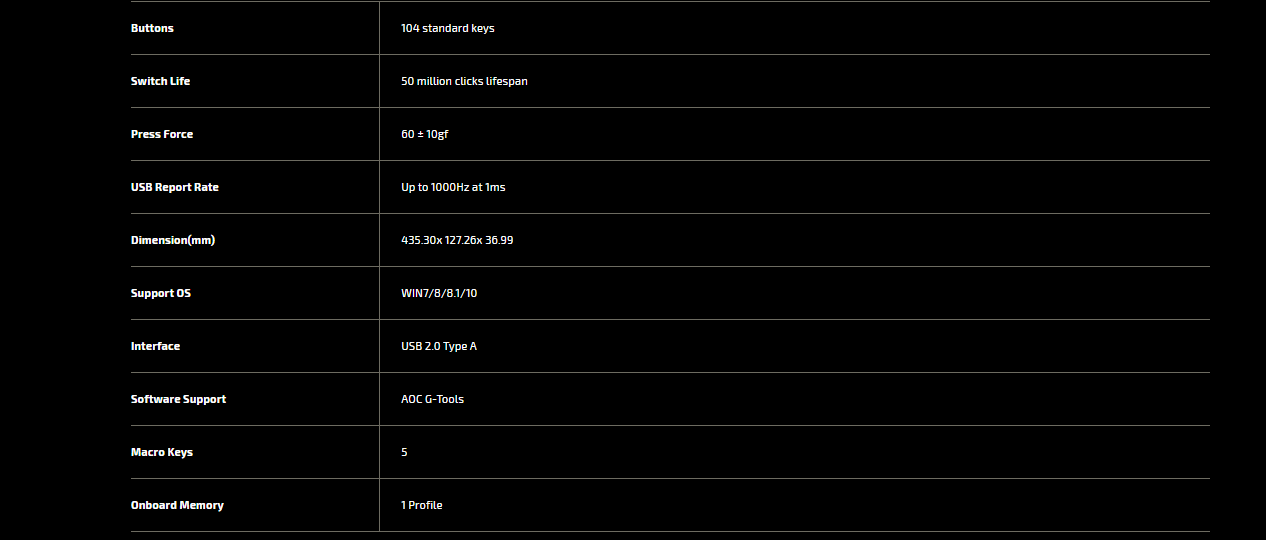 Gaming is experiential.Take your immersion to the next level by flashing your team colors or light up your gaming setup via the device's various built-in lighting effect options to your heart's desire.
Outemu Blue Switches
N-KEY Rollover
16.8 Million Customizable Color Options
Exclusive Software
Buy Now !
Generic Imported
Reasons to Buy from BrownBag.pk
آرڈر کرنے میں کسی بھی پریشانی کی صورت ہمیں واٹس ایپ پر میسیج کریں۔ ہمارا نمائیندہ خود آپ کا آرڈر نوٹ کرے گا۔
Fast and Reliable Shipping

We ship all our order in secure packaging withing 24 hours of confirmation.

ہم تمام آرڈر کنفرم ہونے کے بعد فوری کورئیر کے حوالے کر دیتے ہیں۔ جو دو سے پانچ دن میں بحفاظت آپ تک پہنچ جاتے ہیں۔

Best Customer Support

You can reach our customer service team 24/7 by phone, email , whatsapp and social media

Easy Returns

We offer 5 days hassel-free return policy that lets you shop at ease

Always Authentic

We only sell 100% authentic products with 5 days replacement warranty as per T&C*

Cash on Delivery

Cash on Delivery is available all over pakistan even to the remotest places and villages.

Digital Payments

We accept all major credit cards and digital wallets like Jazz Cash and Easy Paisa.

Secure Shopping

Your data is always protected.
Share This Product With a Friend!